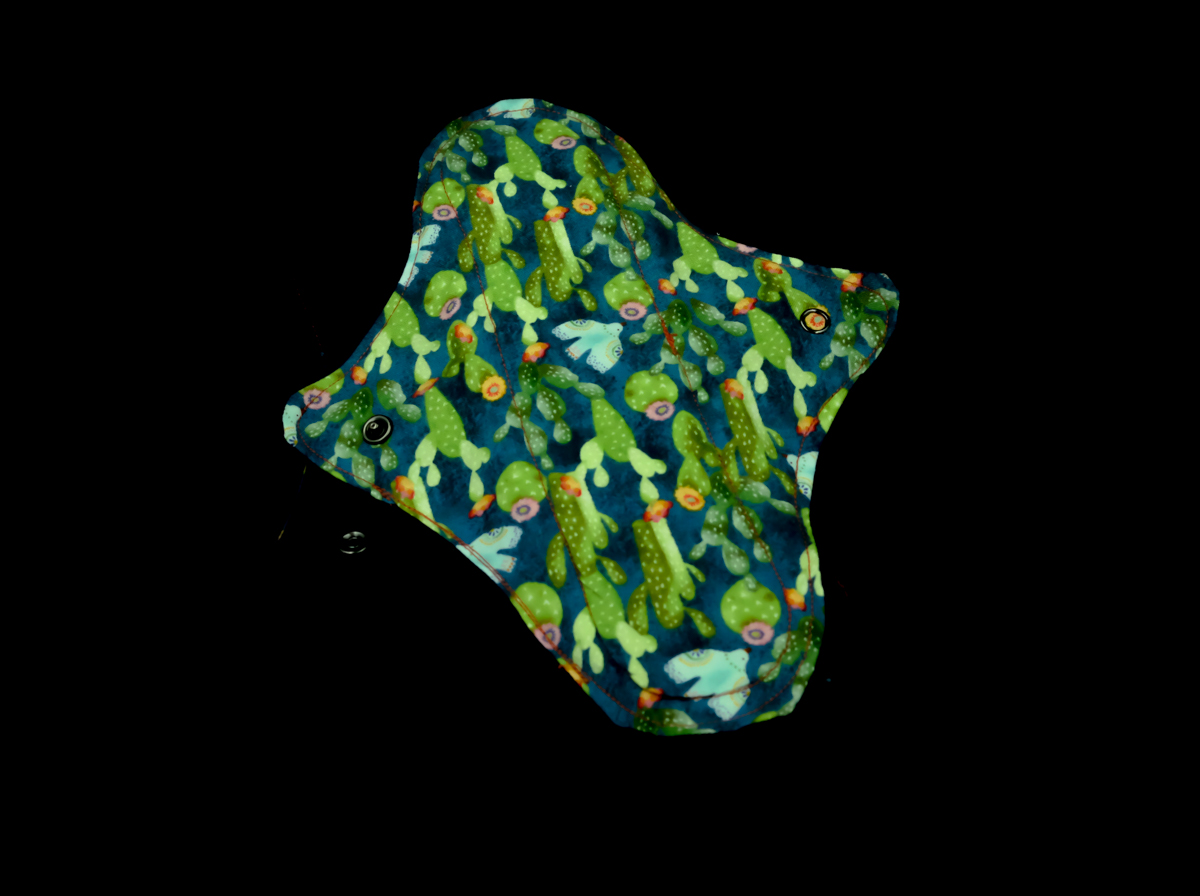 Long Cloth Pad 10"
Reusable pads and menstrual products can save you hundreds of dollars (that would otherwise go to corporations) AND spare landfills heaps of rayon/cotton...all because we are taking a little more time and care with how we relate to our bodies. It's worth it, and it really feels sooo much better to have soft cloth on your skin/vag than to have that crunchy weird-ass material disposable pads are made of.

This 10" pad is a bit longer, ideal for days you need more coverage. It's composed of a cotton exterior on top, a solid cotton flannel on the bottom and 2 interior layers of unbleached super absorbent hemp/bamboo fleece.

Handmade in Grass Valley, CA by a women-owned and operated business.
Snaps hold it together.

Caring for cloth pads is really easy. You can hand-wash with some castile soap OR throw it in the washing machine. Air-drying is best for preserving the pad's lifespan but either way, this should last you many cycles and years of bleeding.

**Although the fabric has been pre-washed, expect your pad to shrink a bit in the first few washes.