Extra Coverage Cloth Pad ~ 11" Long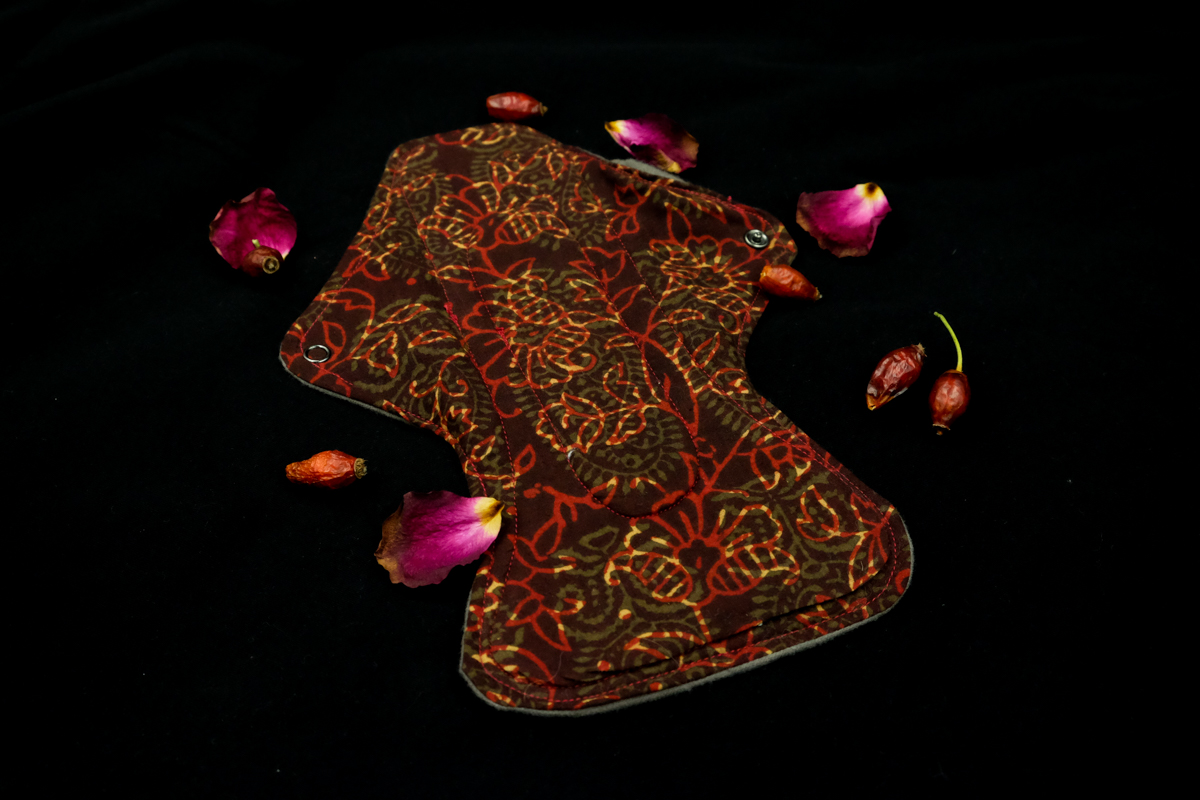 Extra Coverage Cloth Pad ~ 11" Long
Ideal for side-sleepers and back sleepers, this pad has a extra side coverage, extending like a butterfly while you sleep.
The top fabric is a cotton print made with vegetable dye using a mud resist method, and the interior is made of unbleached bamboo fleece and unbleached hemp fleece. The bottom is a solid flannel and stainless steel snaps hold it together.
Measurements: 11" top to bottom; 7" from snap extensions; 3" at the top width and 4.5" at bottom with wings.
Hand-washing or gentle/cold cycles are recommended for cleaning. Air dry in the sun or beside a wood stove (safely).
***Please note that each pad is handmade, unique and may have imperfections.
Handmade in Grass Valley, CA by a women-owned and operated business.
*Although the fabric has been pre-washed, expect your pad to shrink a bit in the first few washes.
This pad is also great for post-menstrual folks who may need some backup for incontinence.
*This listing is for a single pad.
Reusable pads and menstrual products can save you hundreds of dollars (that would otherwise go to corporate-owned corporations) AND spare landfills heaps of rayon/cotton...all because we are taking a little more time and care with how we relate to our bodies. It's worth it, and it really feels SO SO much better to have soft cloth on your skin/vag than to have that crunchy weird-o material disposable pads are made of.